We've all seen and felt the push for SUVs and crossovers that have dominated the automotive market over the past few years. However, it seems that sedans haven't gone by the wayside. Instead, they've become a popular choice for younger generations of American drivers.
Numbers Don't Lie, According to Nissan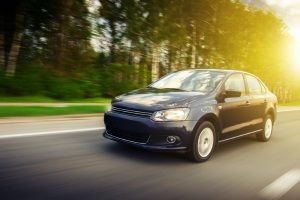 Taking a closer look at this phenomenon, Nissan recently conducted a study which shows young people are going for sedans in a big way. A number of automakers have ceased, or are going to cease, production of a variety of sedans, with iconic American staples like the Chevrolet Impala and the Ford Taurus being nixed after 2019.
That's not the case for Nissan, however.
"We see great opportunity in the sedan segment, which is why we're continuing to launch all-new and refreshed products," said Rob Warren, Nissan North America's director and chief marketing manager. "Sedans are still extremely popular with our customers."
Nissan commissioned a survey of US car owners and non-owners, aged 18 to 65. Their findings include strong evidence that the sedan segment isn't dead. Here's what the survey found:
78% of Americans that don't currently drive sedans would consider buying one in the future.
86% of Millennials and Generation Z members, aged 18 to 34, would consider purchasing a sedan either now or in the future.
89% of sedan owners are satisfied with their vehicles, compared to 88% of non-sedan owners.
95% of sedan owners love the functionality of their cars.
Warren said that it's apparent, hearing from younger buyers, that the features, fuel economy, versatility, and value in sedans is appreciated.
"As sedans become more exciting to look at and to drive, younger buyers are putting sedans at the top of their consideration list," he said.
What the Findings Mean for Your Dealership
What this study points out is that even though the recent trend has tilted heavily toward crossovers and SUVs, you shouldn't give up on stocking sedans. As a trend, there's a constant flux in the vehicles that stores should stock, and it's often generational – it seems like "kids these days" just don't want to drive the same kinds of cars as their parents.
Vehicle Education Matters
With this generation of drivers that will soon make up much of your clientele, your store also needs to begin adapting to the differences in the way they shop. This means providing more online resources, and getting used to consumers that come in knowing the products you're selling.
Another recent survey commissioned by U.S. Information Solutions with the help of Jabian Consulting found that not only are today's younger consumers more educated, but this doesn't bother automotive dealerships and lenders. In fact, dealers want customers to be even more educated about their products and services before they walk in the door.
Rather than feeling frustration from the shift in the sales process, salespeople are now seeing that the more a customer has learned about a specific vehicle or vehicles, the more serious the customer is, and the closer they are to a sale.
We Can Get Ready-to-Buy Consumers in Your Door
With the mindset of preferring consumers come into your showroom ready to buy, why not give your dealership a boost by using Auto Credit Express?
As a top subprime lead generator for over 20 years, we know what it takes to get prospects who are ready to buy into your store. Our dedicated BDC call center can work with prospects to make sure they come through your door prepared for the auto loan process by providing them with the specific requirements and stipulations you and your lending partners set.
We can also provide new and used leads through our partnership with CarsDirect Connect, as well as direct marketing services, so you can tailor your clientele leads to your specific needs. See what we can do for you by calling us today at 888-535-2277, or you can fill out our contact form and someone will get in touch with you!