In the F&I industry, there has always been a focus on shortening the transaction time. In recent years, that has led to increased digitization. Surveys indicate that the consumer enjoys more digital elements in the F&I experience, but your department's personnel will always have a critical role to play no matter how digitized it becomes. This is even truer when dealing with nonprime and subprime customers.
More Digitized, More Satisfied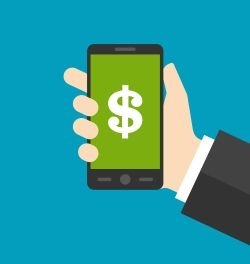 Cars are packed with technology. Likewise, car shopping has been digitized with online tools for the consumer and at the dealership. Yet in many dealerships the F&I process remains antiquated, with printed documents and manually signed forms.
We say "antiquated" because a 2015 study from Make My Deal and F&I Express shows consumers who had one or more digital elements in the F&I experience were:
More likely to purchase the products
More satisfied with the experience
More likely to recommend the dealership
Results like these are why major players in the industry have been offering programs that digitize the F&I experience.
A number of these systems are capable of emailing consumers their F&I menu before they head to the dealership. Others are using electronic contracting. In addition, a growing number of dealers have equipped their websites with payment calculator tools that allow the consumer to see how an F&I product will affect their monthly payment.
It's clear that, when done correctly, a digitized F&I experience can be simpler, faster, and more accurate (no more contract re-dos) while still capturing the consumer's interest in the products.
Concerns to Address
The movement to digitize F&I and make F&I information available online raises many concerns. How does it affect the role of the F&I manager? Is it possible to maintain profits with more information online? Will it scare off buyers who are still more comfortable in a store than online?
Then there are surveys that have found that even if F&I information is available online, there is only a small percentage of consumers that are actually researching the products before heading to the dealership.
Technology and F&I still have a long way to go before they become fast friends. There is a lot to work out, but given how successful some early attempts have been at streamlining the process, it is clear that technology's presence in the F&I department is only going to increase.
At the same time, no matter how digitized the process gets, your F&I personnel are still going to have a critical role to play. Because in almost all cases, the customer is still going to have to head to the dealership at some point.
Interpersonal F&I Will Always Matter
A successful F&I department engages their customers and captures their customer's interest in the products. There's no better way for that to happen than in a sit down meeting where an F&I manager can truly connect with these buyers.
It's great that consumers may be able to see how an extended warranty will affect their monthly payment online, but a manager will be able to explain why they need it much better than any technology ever could.
Explaining how these products and services will keep a vehicle properly maintained, in good condition and able to snag the highest resale price is never going to go away. All of this is even more true when dealing with nonprime and subprime consumers who buy used.
Many of these customers are operating on tight budgets and can't afford to have costly car repairs down the road, and, as a true partner in their bid to re-establish themselves, you certainly don't want them to miss payments as a result. Getting them to see how the products will reduce the cost of vehicle ownership over the long haul will always fall on the interpersonal side of your F&I department.
The Bottom Line
In an ideal world, a partially digitized F&I experience will not only speed up the process, but will also give your dealership the opportunity to sit down and connect with your consumers, giving them the best of both worlds.
Speaking of a streamlined F&I process and the subprime customer, Auto Credit Express is the nation's leading special finance lead provider and we can also help you maximize your profits with the ultimate special finance software.
For more information, get in touch with one of our special finance experts by calling 888-535-2277 or by filling out our quick and easy contact form online.